AlliCat
I have rewritten (from scratch) a legacy, monolithic Visual Basic application into a large scale AngularJS app:
During that time, I developed best practices and helped to grow and nurture a small dev team based around that project.
~3000 active users daily.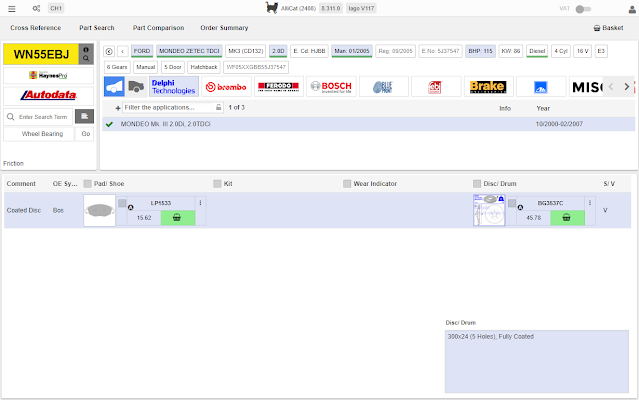 Corporate information about the app
From https://www.thepartsalliance.com/brands/allicat/
AlliCat is an essential system that sets the Parts Alliance apart from our competition. AlliCat is a vehicle component parts catalogue that is used by Parts Alliance sales advisors to look up automotive parts via their vehicle applications and process customer sales. Whilst all other companies in our industry will have systems for the same function, none are as intelligent, integrated and powerful as AlliCat.

Because AlliCat has been an inherent piece of the Parts Alliance since its inception, it is part of the group's DNA and gives us a significant advantage in the marketplace that is impossible to replicate.

AlliCat was an integral part of the formation of the Parts Alliance with its development being central to the success of the group. Developed by an in-house specialist development team for the Parts Alliance, the launch of AlliCat coincided with our origin. Use of the system is exclusively offered to all distributor members to this day.

When a customer places an order, our sales advisors will ask for the vehicle registration mark (VRM) of the car the part will be fitted to. This VRM is entered into AlliCat, which will then lookup vehicle details and application data from multiple data providers > and return the applicable vehicle parts. Each product is presented with customer-specific prices and stock availability and can be processed within the catalogue itself without the advisor needing to return to the ERP system. Additional features include CRM integration, interrogation of supplier stock levels and cross referencing with supplier part numbers.

Outside of look up and order processing functions, AlliCat is essential in building the intelligence of the Parts Alliance and our members. Lost sale reporting and POS feedback features provide a direct link with sales teams to help continuously improve the system and its data. Additionally, AlliCat has its own unique demand analysis which examines and evaluates customer buying behaviour, gathering data to be used as a platform to influence decisions regarding stock profiles, pricing and the product portfolios for the entire group.

Key Facts

Launched: 1999
Active in 300+ locations
Exclusive to Parts Alliance members
Dedicated specialist development team
Demand analysis
All 25 /Branch Network 14 /Distributors (Associate) 2 /Distributors (Owned) 12 /Garage Solutions 3 /Product Ranges 5 /Technology & Ecommerce 6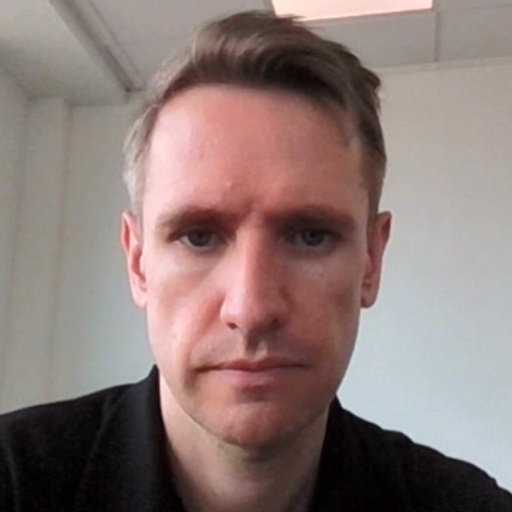 I'm

Andrew Gee

, a Software Engineer working in the Birmingham area of the UK. This is my tech blog. Connect with me on

LinkedIn

.

, Built with Next.js.